Australia's new future submarines will be known as the Attack class, Minister for Defence Christopher Pyne has announced, following the news that negotiations for the Strategic Partnering Agreement (SPA) are complete.
The first submarine will be called HMAS Attack and will be delivered to the Navy in the early 2030s. The SPA will be signed in early 2019 and will govern the delivery of the Attack class over its decades-long lifespan.
"The Attack class represents the inherent stealth, long-range endurance and lethality of a submarine," Minister Pyne said.
Chief of Navy Vice Admiral Michael Noonan said the Attack class will provide Australia with a regionally superior submarine.
"The Attack class will meet the Navy's capability needs and help protect our security and prosperity for decades to come," Vice Admiral Noonan said.
"I can also announce the negotiations between the Commonwealth and Naval Group on all key provisions of the Strategic Partnering Agreement (SPA) have been completed," Minister Pyne said. "I congratulate everyone involved in achieving this significant milestone.
"Work on the design of the Attack class will continue without interruption under the Design and Mobilisation Contract which was signed on 30 September 2016."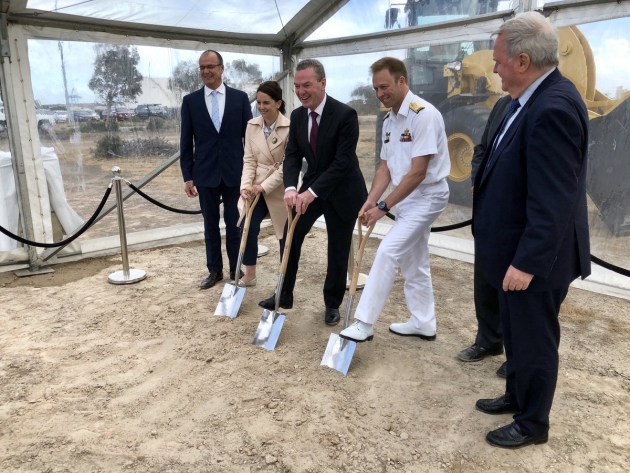 The overarching SPA is intended to set out terms and conditions that will endure for the entire $50 billion Future Submarine program, avoiding the need to renegotiate a known set of provisions as work transitions from phase to phase.
Negotiations on the SPA began in early 2017 and were intended to have been completed during that year. A report indicated that issues included the length of warranty periods to cover potential defects and the implications on high-level co-operation and technology transfer in the event of a merger between Naval Group and Italy's Fincantieri. 
The announcement follows the first sod turning at the site of the Future Submarine Construction Yard at Osborne in SA, marking the formal beginning of works at the yard.
"Overseen by managing contractor Laing O'Rourke Australia Construction, these jobs will see the construction, refurbishment and modernisation of purpose-built facilities specifically designed to enable the most effective build of Australia's Future Submarine fleet," Minister Pyne said.
"The design and construction activities for the new Submarine Construction Yard will be incredibly important and complex.
"I congratulate Laing O'Rourke on being selected as the Managing Contractor."