A number of USAF B-52 Stratofortress Bombers arrived at RAAF Darwin over the Easter weekend to participate in Enhanced Air Cooperation (EAC).
RAAF Base Darwin is hosting the bombers while they take part in training activities with the ADF in designated military airspace near RAAF Base Williamtown until early April.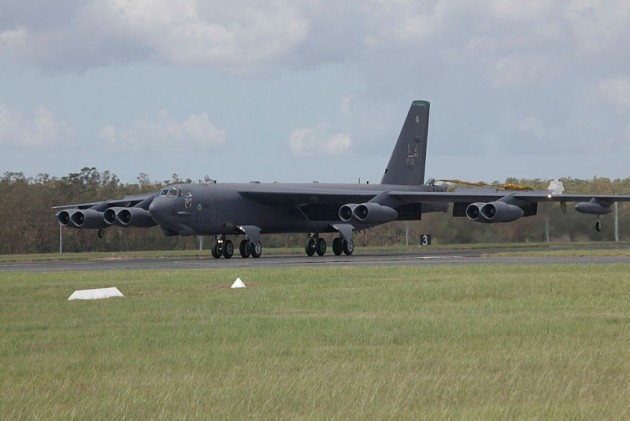 The USAF B-52 Bombers, from Pacific Air Force's Andersen Air Force base in Guam, will train with F/A-18A Hornets and PC-9 aircraft as well as ADF Joint Terminal Attack Controllers.
EAC training exercises are designed to increase the ability of Australian and US air forces to operate together and to enhance security cooperation in the region. The training provides the ADF with a valuable opportunity to integrate RAAF aircraft and ADF personnel with USAF B-52s in close air support scenarios.
EAC builds on a broad range of combined air exercises and training activities between the United States and Australia, which regularly involve visits by US military aircraft to Australia.
Australia and the United States commenced Enhanced Air Cooperation in February 2017, adding an extra dimension to the Force Posture Initiatives.
RAAF Darwin hosted USAF B-52s in 2012, 2014 and 2016.