Australian defence industry was on prominent display at the 2019 Langkawi International Maritime and Aerospace (LIMA) exhibition, held on the Malaysian resort island between March 26 and 28.
Under the Team Defence Australia banner, Australia was one of twelve countries to have a pavilion in the Mahsuri International Exhibition Centre (MIEC), occupying a large area in Hall C.
Under the leadership of Chef de Mission, Rear Admiral (Ret.) Mark Campbell, Australian companies represented at LIMA included: Armour Australia, Austal, AVT Australia, GE Aviation Systems, Hawker Pacific, Holmwood Highgate, Moog Australia, Point Trading, Prism Defence, Rosebank Engineering Australia, Sentient Vision Systems, TAE Aerospace and Zone Products Australia.
The recently elected Malaysian Government, led by Dr Mahathir Mohamad, is promising to draft a new Defence White Paper in July for public release in the September timeframe, but in the meantime, there appears to be very little money available for defence spending and no major contracts were announced at LIMA 19.
The major focus at LIMA 19 was around a Royal Malaysian Air Force requirement for up to 36 Light Combat Aircraft (LCA), to be delivered in two tranches, under the Capability 2055 (CAP55) plan to modernise Malaysia's defence capabilities.
A Request for Information (RFI) was leased to Eastern and Western aircraft manufacturers in January. RMAF Chief General Seri Affendi Buang said at LIMA that, while the RMAF's priorities were tailored to the requirements of the budget, deliveries of the new aircraft would begin "two or three years" after a decision is made.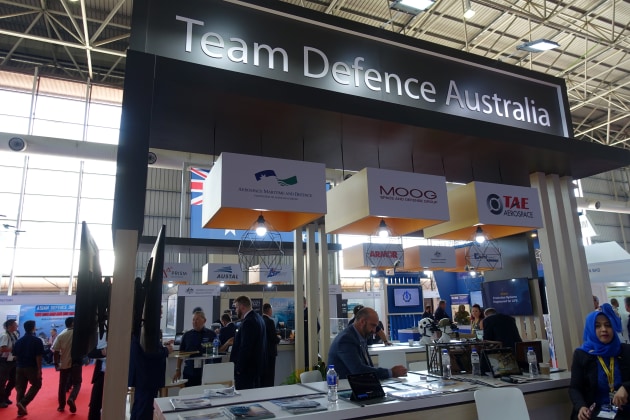 Two of the main contenders for the LCA program - India's Tejas LCA, manufactured by Hindustan Aeronautics Limited (HAL), and Russia's YAK-130, built by the Irkut Corporation, were prominent in the daily flying display at LIMA 19. Other contenders include the Leonardo M-346FA, Korea Aerospace Industries (KAI) FA-50 Golden Eagle and Pakistan Aeronautical Complex (PAC) JF-17 Thunder.
Although not in the LCA category, Saab confirmed to ADM at LIMA 19 that it has responded to the RFI with the JAS-39C/D Gripen, which it says can fulfil both the RMAF's LCA and (currently dormant) Multi Role Combat Aircraft (MRCA) requirements. 
A full LIMA 19 show report will appear in the May issue of ADM.