At last week's ADM Congress Chief of Army Lieutenant General Angus Campbell said that a downselect for Land 400 Phase 2 (Army's Mounted Combat Reconnaissance Vehicle) was expected in a matter of weeks.
Source indicate that date is likely to be 21 March, around the same time as the Defence White Paper is expected. A downselect to three, perhaps even two is also anticipated.
The four contenders are stating their readiness for selection and the ensuing Risk Mitigation Activity (RMA) trials. BAE Systems Australia, which has partnered with Finnish Patria and is supported by Saab to produce the AMV35, has been one of the few to make a public statement, with most keeping their "powder dry" until the RMA commences.
"Our three test vehicles are built and ready to go for the Army's 12 months of rigorous testing in the Risk Mitigation Activity stage of the tender evaluation later this year," BAE Systems Australia CEO Glynn Philips said.
"We believe the AMV35 is technically superior to its rivals and is a value-for-money solution for the Australian Defence Force (ADF) which benefits the Australian economy through our commitment to manufacture in Australia."
General Dynamics Land Systems Australia with Thales Australia are expected to supply a version of the Canadian LAV 6.0 with the Kongsberg MCT-30 remote 30 millimetre turret.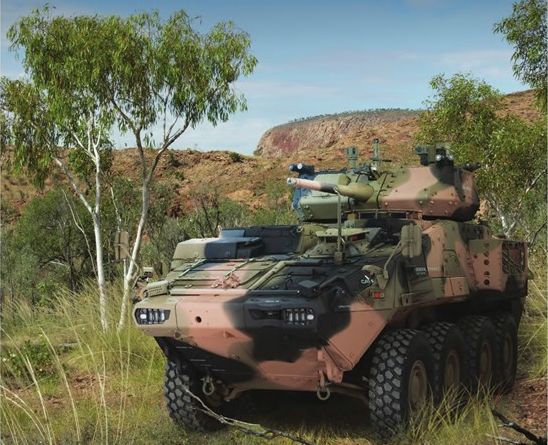 The GDLS/Thales Australia offering based on the LAV 6.0. Credit: GDLS
Team Sentinel, comprising Elbit Land Systems Australia and Singapore Technologies' land division arm, ST Kinetics, will likely be submitting Terrex II (as the Sentinel II) for the RMA if selected. A first generation Terrex vehicle was on display at the Singapore Airshow this week in Auscam livery.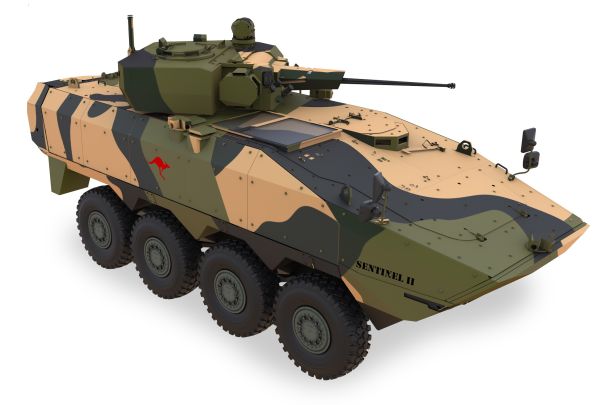 The Sentinel II. Credit: Team Sentinel
Rheinmetall Defence, with Northrop Grumman, Supacat Australia and Tectonica will be competing with the Boxer CRV, three of which are currently in Germany undergoing final preparations.
Once the RMA commences, ADM understands trials lasting for a period of about twelve months will follow.