Australian shipbuilder Austal has delivered its eighth Littoral Combat Ship (LCS) to the US Navy.
The future USS Tulsa is the second Austal LCS delivered to the Navy this year, and will be the thirteenth LCS to enter the fleet.
"The Austal team is excited to deliver another of these incredible ships to the US Navy. We are proud to be able to administer this program with efficiency and reliability," Austal CEO David Singleton said.
"The maturity and success of the LCS program is a direct result of the dedication and skill of Austal employees, and the technology we have invested in Mobile in our next generation shipbuilding facility."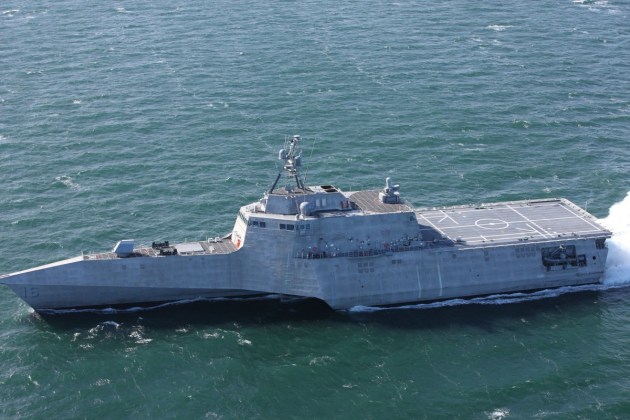 "The advanced production process we have developed at Mobile is allowing us to roll out ships from the assembly bays one after the other in such quick succession, offering a huge competitive advantage for Austal to be able to support the US Navy's fleet expansion to 355 ships," Mr Singleton said.
Five LCS remain under construction at Austal's Alabama shipyard. 
Austal is also under contract to build 12 Expeditionary Fast Transport vessels (EPF) for the US Navy. The company has delivered nine EPFs while an additional three are in various stages of construction.