Does the shift in role for the Leonardo C-27J Spartans now mean the RAAF has an airlift capability it cannot take to war?
In an online story posted on July 25, Defence revealed it has redefined the role of its twin-engine Leonardo C-27J Spartan to 'enhance response and engagements' by focussing on Humanitarian Aid and Disaster Relief (HADR), crisis response and regional engagements across the Indo-Pacific.
The redefined role for the Spartan is in response to Defence's review of the aircraft, referred to in an Australian National Audit Office (ANAO) report into major Defence projects in 2019-2020, and the role for which it was originally acquired, Battlefield Airlift, is no longer mentioned. Instead, the aircraft is now being referred to more broadly as a Light Tactical fixed-wing aircraft.
Ten C-27Js were acquired under Project Air 8000 Phase 2 (Battlefield Airlift Capability) and the first aircraft arrived in Australia in June 2015. However, after six years in service the aircraft still has not achieved Final Operational Capability (FOC) and this is now not expected to occur until the end of the 2021/2022 financial year.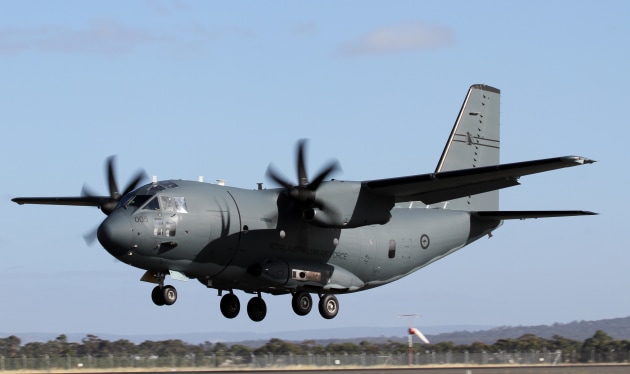 In January Defence said that even at FOC, several 'residual activities' will need to be completed, including delivery of training equipment, remediation of its Missile Approach and Warning System (MAWS) capability and completion of a C-27J Structural Substantiation Program. The aircraft has also reportedly suffered from poor availability rates since introduction, largely due to sustainment and supply chain issues.
"C-27J FOC was not achieved in December 2019 (a rescheduled date, the aircraft was originally expected to be fully operational in 2017) due to challenges and complications with completing the full scope of the original capability acquisition," the spokesperson said. "As highlighted in the recent ANAO report into major projects, Air Force conducted a review of the C-27J Spartan throughout 2020. This whole-of-capability review assessed FOC in terms of overall project affordability, schedule, technical risk, delivered and residual capability, impact to industry, supportability and reputation."
The 'enhanced' HADR role is one which the C-27J has undertaken since new, notably during the recent 'Bushfire Assist' support to eastern Australia, so what has changed to make it more effective in the role? 
This week ADM asked Defence this and other questions, including whether the C-27J was still supporting the battlefield airlift role; if not, what capability (or capabilities) had replaced it in that role; what its cost per flying hour was and what the aircraft's long-term future in RAAF service now looks like.
"The C-27J remains a credible and capable part of Defence capability as a Light Tactical Fixed Wing aircraft focussed on near region operations," a Defence spokesperson said in a written response on July 28. "Redefining the role of the Spartan will ensure Defence delivers an airlift capability that meets the ADF's operational requirements on time and within budget. Within the redefined role, the Spartan system is fit for purpose and is expected to achieve FOC by the end of the Financial Year 2021/2022."
It is unclear what 'on time and within budget' means in this context, with the capability now at least five years later than originally planned when Air 8000 Phase 2 achieved Second Pass approval in 2012. With regard to cost per flying hour the spokesperson added, "Spartan sustainment is continuing to mature, including collaboration with Australian industry. As the system is still maturing, it would be premature at this point to provide a definitive cost per flying hour." 
It is also unclear if the MAWS remediation work, vital for the battlefield airlift role, will still continue, as Defence did not specifically answer ADM's question on the subject. Does the shift in role now mean the RAAF has an airlift capability it cannot take to war?
"The C-27J is being used to conduct operations in support of National Security objectives, and is proving to be a capability that bridges the gap between the (Army) CH-47F Chinook and the C-130J-30 Hercules," the spokesperson said.
"The aircraft provided valuable support to Operation Bushfire Assist, where it was able to conduct missions into airfields inaccessible by larger aircraft. The C-27J Spartan continues to support Australia's national interest in the South West Pacific and near region (and) is ready to expand this tasking in support of our neighbours."
It is perhaps worth noting that Defence has recently received the first two of four additional CH-47F Chinooks, acquired under a rapid Foreign Military Sales acquisition from the US Government. The Chinook performs a similar battlefield lift capability to the C-27J, albeit with the advantages and disadvantages inherent in a rotary-wing platform, and the four additional aircraft will bring the fleet to 14 helicopters.