Naval Group and Centrale Nantes have printed the first demonstrator of hollow propeller blades by metal additive manufacturing as part of the European H2020 project RAMSSES.
The program, funded by the European Commission, aims to reduce the environmental impact of ships. Naval Group and Centrale Nantes' hollow blades intend to improve ships' operational capabilities.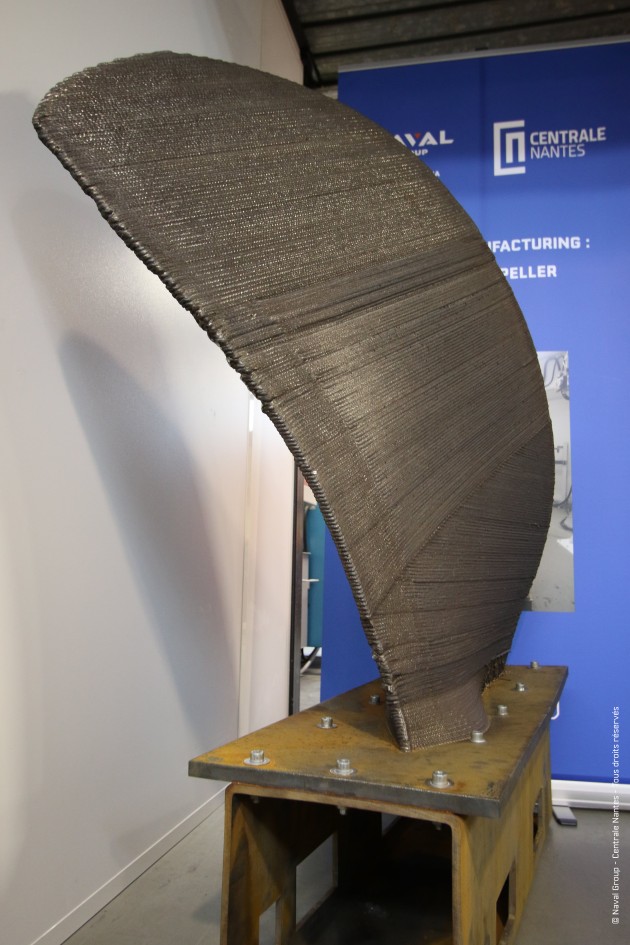 The teams are using additive manufacturing to design propellers of six metres in diameter using the wire arc (WAAM) process, which allows for the printing of large parts with complex geometry.
The hollow blade demonstrator, representative of a container ship propeller, was printed in stainless steel on a one-third scale in less than one hundred hours, with a total weight of 300kg. The process will allow for weight gains of over 40 per cent compared to conventional processes.
Sirehna, a spin-off from Centrale Nantes and subsidiary of Naval Group, is piloting the blade design to improve energy efficiency, endurance, radiated noise and vibrations.
"Although additive manufacturing is increasingly present in industry, the programming and design of complex parts, such as propeller blades for ships, represents a considerable challenge," Patrice Vinot, Propeller Package Manager for RAMSSES, said.
"The potential of the process revealed by this case study means that we now anticipate unparalleled performance for the propellers of tomorrow."