Rolls-Royce has chosen Australian engineering company Marand as their partner for the MT30 gas turbine enclosure manufacture and integration, should BAE Systems' Global Combat Ship be selected for the Sea 5000 Future Frigate program.
The integrated gas turbine enclosure provides the mechanical support, noise suppression, controls, air intake, exhaust outlet, ventilation and auxiliary supplies necessary to ensure optimal performance for the MT30.
"We are thrilled to be chosen by Rolls-Royce as their partner for the MT30 enclosure design development, manufacture and integration," Rohan Stocker, CEO of Marand, said. "The significant evaluation process and ultimate selection is a reflection of our world class team, engineering and manufacturing capabilities that have proven performance working in global supply chains."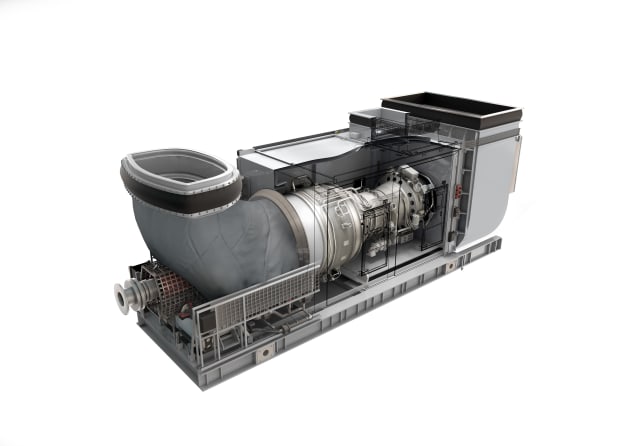 "Completing the design development and manufacture here locally in Australia helps build the skills and future sovereign industrial capability required to support these critical propulsion system elements. We look forward to working with Rolls-Royce should the Global Combat Ship – Australia be selected for the Sea 5000 Future Frigate program."
BAE Systems is offering the Global Combat Ship – Australia for Sea 5000, a local variant of its Type 26 Global Combat Ship design, currently being built in Glasgow for the Royal Navy. Rolls-Royce is providing a range of products to the Type 26, including the MT30 gas turbine, MTU diesel generators, mission bay handling system, propellers, steering gear and stabilisers, and refuelling at sea equipment.
"We're delighted to announce that Marand is our preferred industry partner for the manufacture of the integrated MT30 gas turbine enclosure," Rob Madders, general manager Rolls-Royce and New Zealand, said.
"It fulfils an important milestone in our ambitious Australian Industry Capability strategy by securing a local supply chain for both the manufacture and sustainment of the enclosure including the transfer of highly specialised engineering skills and knowledge."
"As the latest member of our Global Supply Chain, Marand becomes an integral part of our rapidly growing MT30 market providing future export opportunities on world-wide naval programs," Madders said. "The MT30's clear advantages have made it the turbine of choice for the latest Allied warships, including the US Navy's Zumwalt class and Freedom Class Littoral Combat Ship, Italy's Landing Helicopter Dock and South Korea's Daegu Class Frigates, as well as the UK's Queen Elizabeth Class Aircraft Carriers and Type 26 Frigate.
"The MT30 will continue to replace aging turbine designs and we fully expect to add to the MT30's family of warships in the very near future.
"For Type 26 the MT30 is rated to 36MW at 38°C ambient, this power, unrestricted by global climate conditions and combined with minimal maintenance makes it the perfect choice for GCS-A."
Madders also confirmed that there are further opportunities for Australian industry partners to participate in the Rolls-Royce offering. "Now we have Marand on board, we're expecting to confirm other Australian industry partners to join our global supply chain," he said.
"If the BAE Systems GCS-A is selected, every product we supply will incorporate optimal Australian manufacture and assembly, further developing Australia's Sovereign industrial capability priorities set out in their continuous ship building and Defence strategies."
The company will be announcing further preferred industry partners for the manufacture and delivery of its products in the coming weeks, including propellers, the ship-to-ship refuelling at sea equipment, the mission bay handling system, steering gear, and stabilisation systems.