Deep space exploration, Earth observation and debris tracking have been identified as key growth opportunities for Australia's space sector in a CSIRO report launched at the 18th Australian Space Research Conference on the Gold Coast today.
Minister for Industry, Science and Technology Karen Andrews launched Space: A Roadmap for unlocking future growth opportunities for Australia in the opening speech of the conference.

The report highlights how a growing space industry will help create business opportunities and drive jobs growth.

"Australia is ready to take bold new steps to grow its space sector, providing jobs now and into the future," Minister Andrews said.

"From our factory floors to our farms a vibrant space industry will unlock opportunities and create jobs for all sorts of businesses. CSIRO's report is a key component in planning the future pathway for the Australian space industry."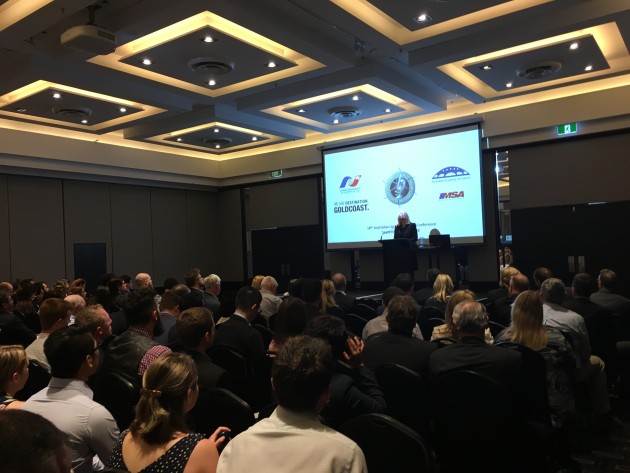 The Australian Space Agency aims to triple the size of local space industry, creating up to 20,000 new jobs.
Following extensive consultations with industry, the report outlines how some of Australia's strengths and geographic advantages are key to enhancing its share of the international space sector. It also sets forth a map for growing the size of Australia's domestic space industry to $12 billion by 2030.

The space roadmap presents three key areas for potential development:

· Harnessing Australia's diverse industrial and research strengths across astronomy, mining, manufacturing, medicine, agriculture and robotics for Earth-based industry to support space exploration and deep space gateway habitats to safely conduct robotic and human missions.

· Building capabilities in observing Earth from space, satellite communications, and positioning, navigation and timing data to grow new businesses that address issues such as disaster and water management.

· Taking advantage of Australia's geographic position in the southern hemisphere to further work with international programs that track objects in space, manage space debris, and enable deep space communication.

CSIRO Chief Executive Dr Larry Marshall spoke after Minister Andrews, and said the space roadmap charts a course for economic growth using space, and champions a new era of space exploration to inspire our children with the power of science to make the 'impossible' possible.

"CSIRO's unique position creates a bridge between research and industry to deliver breakthrough innovation to Australian SMEs and start-ups across the space value chain," Dr Marshall said.

"This Roadmap introduces some key scientific opportunities which Australia can utilise to drive engagement and growth across the space value chain," Dr Megan Clark, head of the new Australian Space Agency, said in the third speech of the morning.

"Together, the Australian Space Agency, CSIRO and other key partners will drive the full potential of our nation's capabilities and competitive advantages, optimising our R&D opportunities and targeting growth across the space value chain to build a space sector of which all Australians can be proud."