UNSW Canberra has launched the M2 Pathfinder satellite and is now successfully communicating with it.

M2 Pathfinder is a collaboration between UNSW Canberra Space researchers and engineers and the RAAF. It is the second of four cube satellites to be flown in the program, and follows the launch of M1 in late 2018.

The launch took place on Rocket Lab's "Don't Stop Me Now" 12th mission from NZ's Māhia Peninsula on June 13. Successful communication with the satellite has been established via UNSW Canberra Space's satellite ground station hosted by Cingulan Space, near Yass in NSW.

UNSW Canberra Space Director Professor Russell Boyce said M2 Pathfinder is an important mission for Canberra as it will test home grown communications architecture and other satellite technologies, which will assist in informing the future space capabilities of Australia.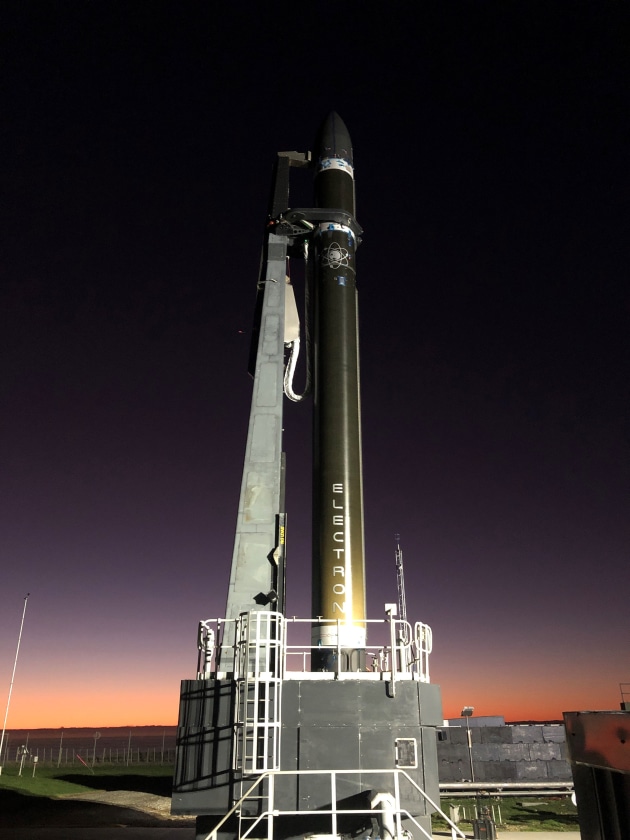 "The know-how and expertise that has gone into the project cements the leadership position of UNSW Canberra Space in developing Australian intelligent space capabilities and boosting the national high tech skills pipeline," Professor Boyce said.

Small, low-cost satellites like M2 Pathfinder provide a unique opportunity to support Australia's defence and national security capabilities and to expand the Australian space industry.

"Space systems will be integral in solving the challenges our world will face in the future, for example assisting with resource management, secure communications, and data collection during extreme weather events," Boyce said. "Australia has a role to play in solving these problems, both for our own economic security and as responsible global citizens. UNSW Canberra Space looks forward to leading the way, particularly in equipping Australian satellites with artificial intelligence to better meet user needs for rapid access to information."

UNSW Canberra Space's senior space systems engineer and M2 Pathfinder Mission Lead Andrin Tomaschett said M2 Pathfinder was designed, assembled and tested in just 10 months by Australia's largest and most experienced space mission team.

"Our spacecraft development includes a rigorous approach to testing prior to launch. From severe space environmental simulations at The Australian National University National Space Test Facility, to exhaustive testing of all software and hardware combinations, we have put this satellite through its paces, and are looking forward to a successful mission," Tomaschett said.
Minister for Defence Linda Reynolds said the satellite will help inform future capability designs for the ADF.
"The collaboration between UNSW Canberra and Air Force allows small satellites to be used for evaluating technologies on more complex space systems, such as communications or earth observation satellites," Minister Reynolds said.
"Through this collaboration, it has enabled UNSW Canberra to develop a number of space courses and programs to benefit Defence personnel."