Essington Lewis Awards 2020 - Finalists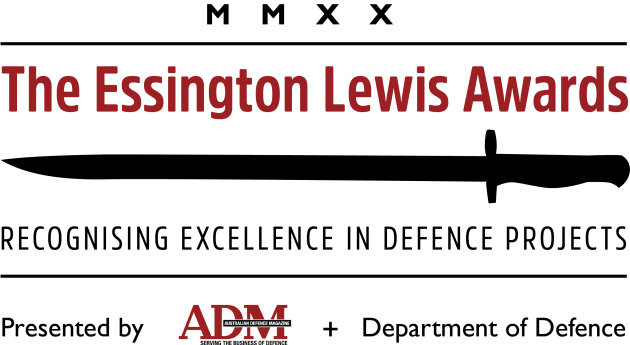 The ADM/Department of Defence Essington Lewis Awards are designed to recognise excellence in the degree to which industry and the Department of Defence have worked together in a spirit of collaboration to overcome challenges or problems – ensuring that the ADF has or will have the materiel it needs, when it needs it, and at a cost that represents value for money.
The perpetual trophy is named in honour of Essington Lewis, the industrialist and director of munitions during WWII. Trophies and certificates will be awarded at the Defence + Industry Gala Awards in Canberra in mid 2020.
Finalists for Major Acquisition - Over $50 million
ICT Data Centre Migration – Leidos and Global Switch Ultimo-Relocation (GSU-R) program office
And
Space Surveillance Telescope facilities – Sitzler and Defence's J0116 Program office
Minor Acquisition - Under $50 million
Combat Vehicle Reconfigurable Driver Simulator – Universal Motion Simulators and Land 400 program office
And
Firing Range Safety Management Tool – Sigma Bravo, a KBR company and Army's Combined Arms Trade and Training team

Major Sustainment Activity - Over $20 million/year
Hydrographic Sustainment Enterprise – BAE Systems Australia and Hydrographic Systems Program Office - Specialist Ships Branch
And
Super Hornet and Growler Capability Upgrades – Boeing Defence Australia and Air Combat Electronic Attack System Program Office

Minor Sustainment Activity - Under $20 million/year
LHD Landing Craft Enhancement Program – KBR and Amphibious Combat and Sealift System Program Office
And
Maritime Communications Modernisation Sustainment – Thales Australia and Sea 1442 Program office

Support/Services
Autonomous Armoured Vehicle Trial – BAE Systems and Future Land Warfare Branch in Army Headquarters
And
Soil Treatment Plant at RAAF Edinburgh – Ventia and Estate and Infrastructure Group's PFAS Investment Management Branch
ADM will looking at each of the finalists in the lead up to the awards ceremony mid this year. Details of the 2019 and 2018 winners are available as reference.