The 16th edition of the Langkawi International Maritime and Aerospace (LIMA) exhibition kicked off this week, with event organisers expecting 45,000 trade visitors over the three days of the trade show.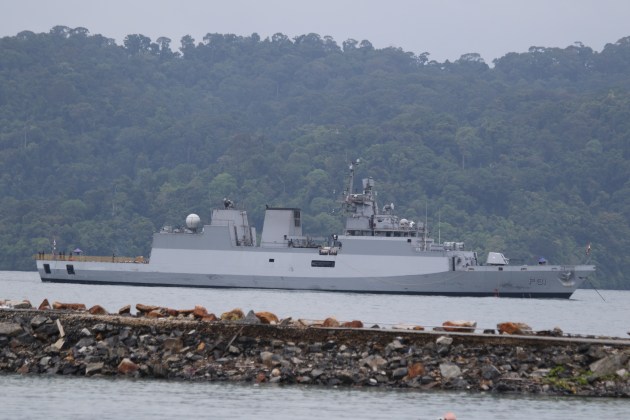 Held between 23 and 27 May on the Malaysian resort island of Langkawi, LIMA 2023 is divided into two segments: An international trade show and air display is being held at the Mahsuri International Exhibition Centre (MIEC) adjacent to the island's airport, and a maritime display at the nearby Resort World Langkawi (RWL) at Porto Malai.
Highlights of the opening day of the show included demonstrations by no fewer than five aerobatic teams: Indonesia's 'Team Jupiter', Russia's 'Russian Knights' the 'August 1st' team from the People's Republic of China, 'Al Fursan' from the United Arab Emirates and the 'Black Eagles' from the Republic of Korea Air Force (ROKAF).
In the maritime segment, Resort World Langkawi is hosting 41 warships from 14 nations, including a surface combatant from the People's Liberation Army – Navy (PLA-N). 
On display for the first time in public were a number of the Malaysian Army's MD Helicopters MD530G light scout/attack helicopters. Six helicopters had been handed over to the Malaysian Army (Tentera Darat) in 2022. 
ADM will endeavour to report all the news from LIMA 2023 as it breaks.