Following our announcement of the Women in Defence Awards 2022 finalists last week, ADM will be introducing each of our amazing finalists across the 10 categories in more detail. Today we are focusing on the finalists in Engineering.
In this category, the judges were looking for entries that exhibited outstanding engineering technical proficiency in 2021, above and beyond what would be expected by their position description. The finalists in this category all showed a dedication to their profession, and an enthusiasm to mentor and encourage younger women into the field. They also demonstrated a willingness to volunteer and promote STEM in Defence and Defence industry to a wider public audience.
Sue Scott of Nova Systems
As a Senior Engineer with Nova Systems, Sue was the Lead of the Engineering Tender Evaluation Working Group during 2021, coordinating over 20 subject matter experts – a task she performed in an exemplary manner. Sue was also a part of "The Future Through Collaboration" mentoring program, mentoring a young sailor through to completing the Senior Technician's Course.
Julia Dickinson of Lockheed Martin Australia
Julia is a Chief Engineer – Military Satellite at Lockheed Martin Australia. In 2021, Julia was instrumental in designing the engineering solution for Lockheed Martin Australia's JP9102 program. She did this in part by forming a bridge between technical teams in the USA and Australia. She worked with 16 local SMEs and service providers to develop long term relationships to benefit Australia's aerospace and defence industries. During 2021 she was a member on numerous panels and the Lockheed Martin Australia Early Careers Council. The judges were impressed by the depth of Julia's engineering knowledge and prowess, and her willingness to share that with others.
Jessica Sharp of Lockheed Martin Australia
Jessica's work throughout 2021 as a Hardware Engineer within the Jindalee Operational Radar Network (JORN) Engineering Services Contract Science and Technology (ESC S&T) Team was exceptional, including obtaining her CASA remote Pilot's licence. Her contributions helped to ensure that her team were able to meet milestones on time and within budget. Jessica represented Lockheed Martin successfully in the media several times during the year, with great success. Her ability to bridge the engineering and media fields greatly impressed the judges.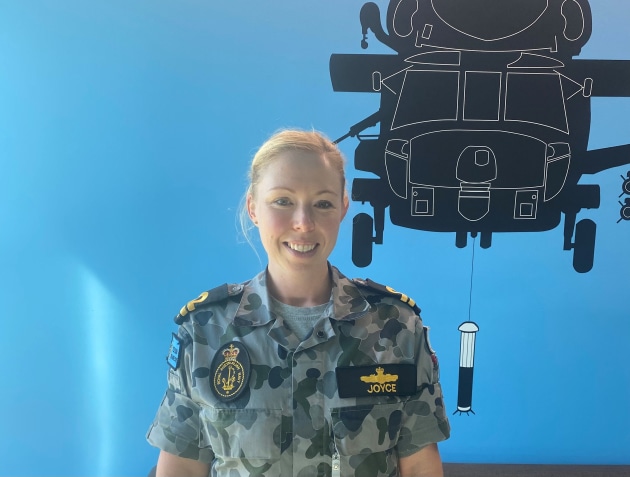 Lieutenant Cerys Joyce of the Royal Australian Navy
Cerys is a Deputy Aerospace Engineering Officer within the RAN. During 2021, Cerys used her outstanding engineering skills to implement numerous changes and improvements at 7255SQN to polices, practices, equipment and facilities which optimised aircraft technical maintenance planning to meet the constantly changing requirements of the flying program. The judging panel were impressed by the many ways she has demonstrated care, compassion and a genuine interest in those around her. Her activities outside the RAN have led directly to an increase in the number of applications to join the RAN. 
Sarah Pavillard of ADROITA
As well as being the CEO of ADROITA in 2021, Sarah was also the Plan DAS (Destroyer Assurance Strategy) Program Manager. Through her work with Plan DAS, Sarah virtually, single-handedly, provided a pathway for the Hobart Class to achieve Final Operating Capability. Her extensive engineering knowledge and skill were acknowledged by the judging panel. She is an active member on a number of defence associations as well as actively mentoring young female engineers and supporting women as they transmission out of the ADF and into civilian careers.
The winners and Hall of Fame inductee will be announced at a gala dinner at The National Arboretum Canberra on 14 September 2022. Book your tickets here – we hope to see you there!
Thank you to all our sponsors: SYPAQ, AeroPM, Airbus, BGIS, Boeing, CEA Technologies, Leidos, Precision Public Affairs and Ventia.