Axalta, a supplier of liquid and powder coatings, is partnering with Flight Youth Engineering (FYE), an organisation offering a unique science, technology, engineering and mathematics (STEM) education experience for secondary school students – learning how to build and fly an aeroplane. Axalta will supply coatings from the Imron aviation portfolio of products, to protect and beautify aeroplanes built by the participants.
Under the guidance and supervision of mentors from different sectors of the aviation industry, students who participate in an FYE project will gain, through hands-on practical experiences, a deeper understanding of concepts in engineering, aircraft management and the theory of flight.
Through its Bright Futures program, Axalta supports STEM education programs around the world.
"By supplying our coatings, we are only a small part of this journey where students will be given the opportunity to take part in an extraordinary experience," Steven Brett, managing director, Axalta Coating Systems Australia said. "We hope to be able to encourage secondary school students to consider a career in the aviation or coatings industries or other areas of STEM."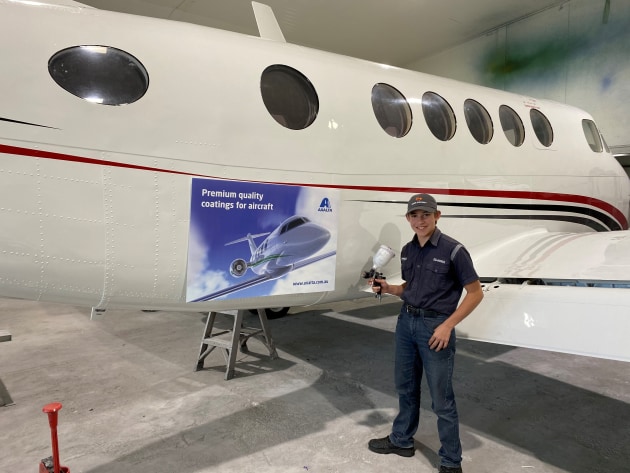 FYE currently has a group of home-schooled students completing a Van's Aircraft RV-12IS at Redcliffe Aerodrome, QLD. Construction of a second Van's Aircraft RV-12IS will soon begin at St Columban's College at Caboolture, QLD. A team of 15 students from grades 10 and 11 will work for three hours per week and finish construction in approximately 12 months.
"We are proud of the work our students have completed to date and know that it is only possible with the help of our sponsors and donations from supporters like Axalta," Ashley Miller, director – aircraft chief builder, Flight Youth Engineering said.
"The number of young people pursuing careers in aviation have been declining and Flight Youth Engineering's goal is to inspire the next generation of aviation technicians and pilots. We look forward to seeing what our students achieve and encourage schools to consider taking part in our program."