The RAN and EPE have conducted a test at HMAS Coonawarra to showcase the performance and functionality of a Maritime Portable Raman Improvised Explosive Detector (PRIED) prototype.
The maritime PRIED prototype's objective is to provide increased awareness and protection through a 'stand-off' detection capability. This detection is for explosives, chemical warfare agents, narcotics and gases.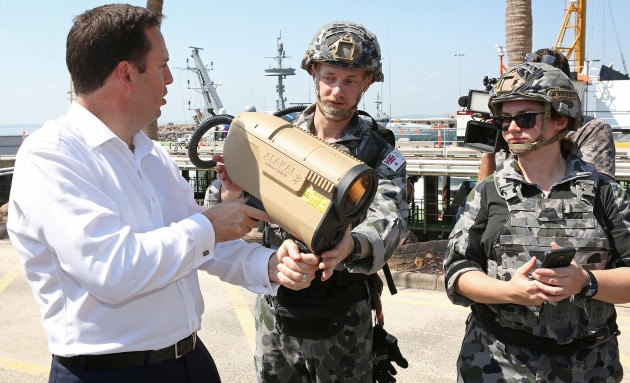 According to EPE, the PRIED was initially designed for employment in the land domain and was not built to account for salt water ingress. The maritime PRIED project intends to deliver a prototype that has been optimised for maritime operations, with the aim of providing enhanced protection to RAN boarding parties.
"This innovation has the potential to deliver a new paradigm in boarding operations enabling stand-off detection prior to boarding," EPE director Warwick Penrose said following the initial Defence Innovation Hub grant award.
EPE signed a $1 million contract with the Hub in February to further develop the baseline PRIED system to enable its deployment in the maritime environment.